Integra Sources reviewed the existing solution for guitars with scale lengths of 24.75" (e.g. Gibson) and provided improvements to the circuit board. We also developed similar products for 25.5" (e.g. Fender) guitars and for bass guitars based on the initial circuit board design.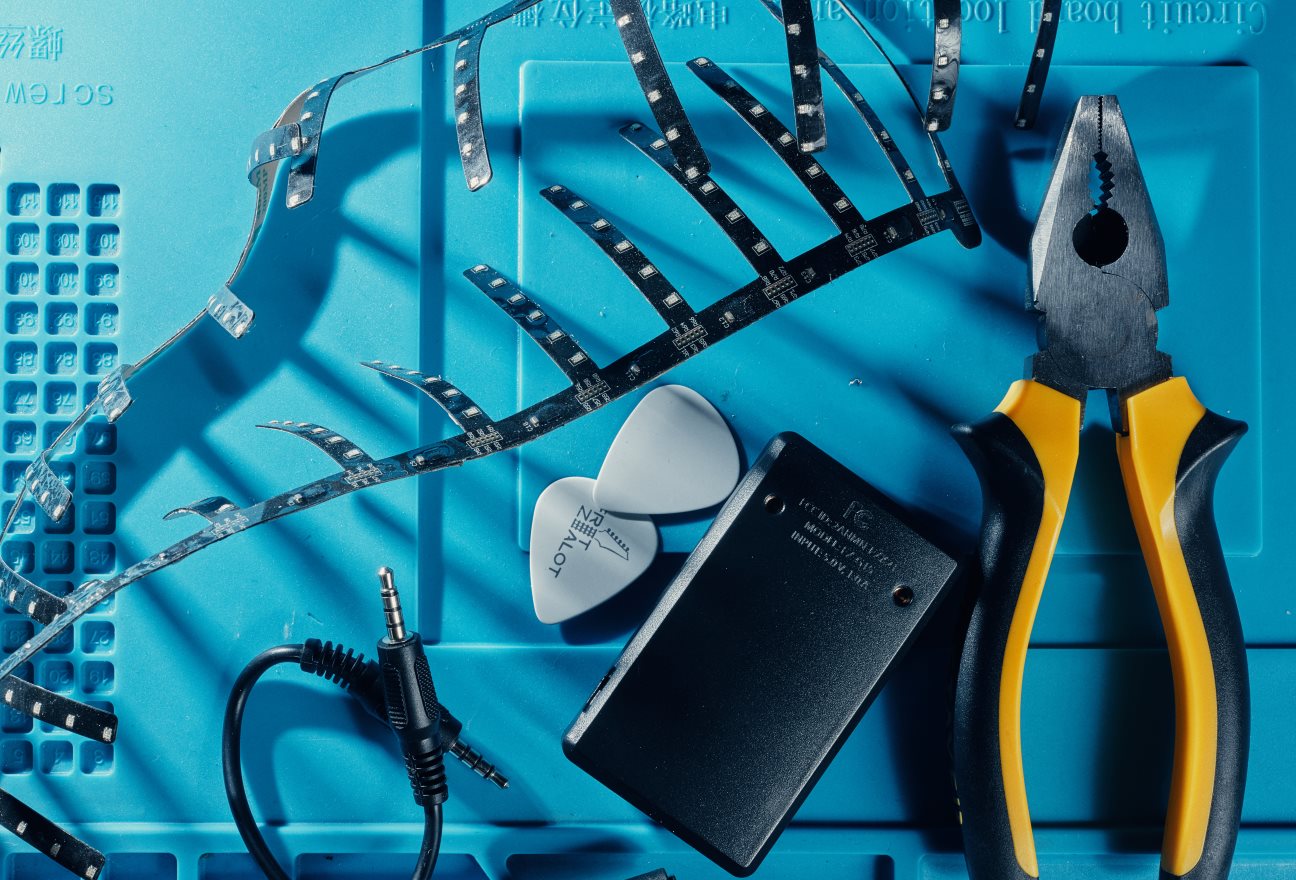 ---
Technology consulting:
Reviewed current design
Optimized existing solution (we made it cheaper by getting rid of redundant components).
Validated suggested modifications.
Reworked the PCB design for the existing 24.75'' scale guitar model
Hardware development
We designed the hardware for both bass guitars and for 25.5'' scale guitars. Each Fret has its own microcontroller for controlling LED. The challenge was to meet the PCB size requirements so the board modifications would not affect the user experience. We needed to make sure all features were available on the flexible PCB.
Schematics design
PCB design
Generation files for manufacturer
Ordering PCBA
Hardware testing
Debugging
---
Fret Zealot is stuck onto the guitar's neck under the strings.
The device is synced with an app.
A player picks the chord type in the app and the chord and finger positions are displayed on their fretboard.
---
Ergonomic design
Easy to install
Long battery life
Full spectrum LEDs
Phone and tablet support
MIDI file compatibility
Customizable light patterns
---
EAGLE CAD

IDE was used for

Schematics

and

PCB design

Fret Zealot has many

RGB LEDs

, several

ATTiny20

MCUs

, and connector placed on the

Flexible PCB
---
Fret Zealot is a long, thin vertical strip in the shape of an oversized comb. It can slip between the guitar's neck and strings without interfering with the user's ability to play. Fret Zealot lets the players learn quickly and intuitively. After a user plays a note or a chord, the app detects the sound and the strip lights up showing them where to put their fingers next.
Fret Zealot had successful crowdfunding campaigns on Kickstarter and Indiegogo. They raised more than $300,000 and shipped 1,500 of the $200 devices with another 1,000 orders already placed.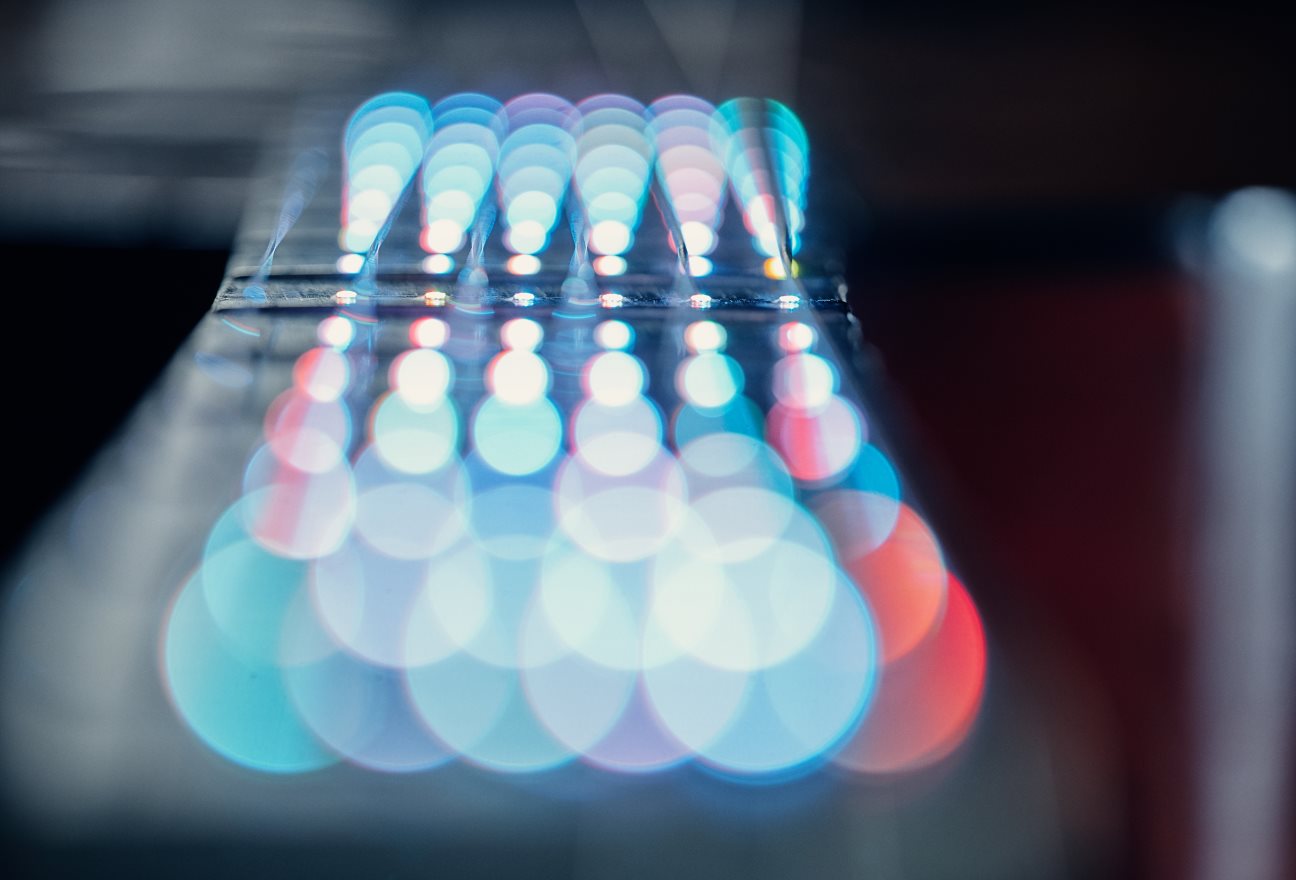 Fret Zealot appearance
Pledged on Kickstarter
$ 300,000
Orders placed
1 000