You may have a highly qualified team of developers who successfully deliver every task in-house. As your business grows, the workload increases, requiring extra resources. There comes a time when even a self-sufficient company arrives at the idea of outsourcing, to say nothing of a startup.
Lack of expertise and internal resources are among the most common reasons for delegated product development. In this guide, we'll briefly describe the responsibilities of electronic design companies and dwell on the points that make outsourcing a viable alternative.
Even if you have your own engineering staff, there can be strong grounds for hiring external professionals. Here, we will also advise you on how to find electronic design services using some trusted resources.
Whether you need to develop a printed circuit board (PCB), build a prototype, or prepare your electronics for mass production, you can get everything done in one place.
An electronic design services company is a team of professionals that can assist you in creating an electronic device at every development stage. Their services may include:
schematic design;
PCB layout;
prototyping and assembly;
testing;
certification;
preparation for mass production.
There are companies whose services are not limited to hardware design only and they may also include low-level and high-level programming, such as:
Agencies that combine both embedded hardware and software design services can speed up development and testing processes because of the fast and easy communication held between the teams of a single company. This is their significant advantage over firms that specialize only in creating the electronics for a device.
There is a large market for outsourcing engineering companies. They offer their services for various domains, including consumer electronics, robotics, telecommunications, medical, industrial, and automotive systems. Electronic solution providers have different technology stacks and cooperation models that can fit specific project requirements and industry needs.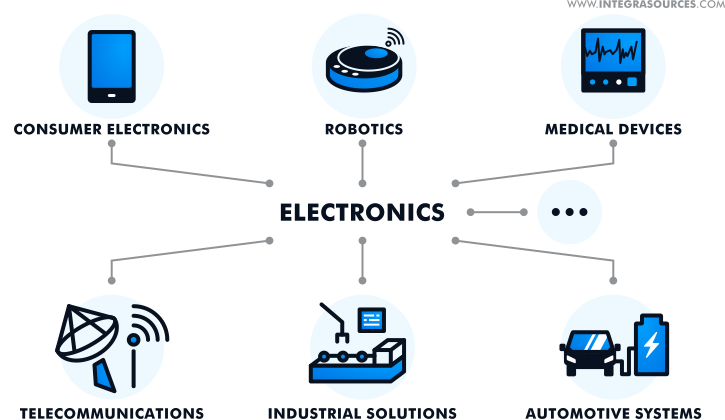 There may be several good reasons for outsourcing your project implementation. However, there are cases when in-house development may prove to be a better option. So before you choose a remote team, we would recommend you weigh all the pros and cons and find the most suitable solution.
To help you understand whether hiring a contractor is something you really need, we've made a brief checklist of the reasons explaining why you should consider outsourcing your product design.
The most obvious reason is the absence of the necessary development staff. This may refer to either a one-person startup or a large company that is overstretching its resources.
There are customers with a strong technical background. They run a small business and have no opportunity to employ full-time developers. A single person is able to work on a task with a flexible timeline. But for a big project with a tight deadline, an outsourcing team can give you a helping hand.
Some companies don't have their own engineering department, because it makes little sense to them. One of the rational arguments here is an uneven workload. The development process takes only a particular period of a product's lifecycle, which also includes the time-consuming production, marketing, and launch activities.
So if you are not a multi-product company with a constant need for design services, you can delegate them to an external team and avoid idle time.
Opting for a distant development often results from the absence of the right expertise nearby. For example, there may be a software developer, but no experts in electronics engineering around. Some product companies are located in little towns and suburban areas. For them, it is hard to find local specialists or hire employees who will be ready to travel to work from a neighboring city.
The unlimited selection of professionals in all fields is one of the biggest advantages of outsourcing which can be of three types:
onshore (when you cooperate with a partner from your own country);
nearshore (when a developer team is in another country which is close to you, so you share the same time zone or only have a one hour difference between you);
offshore (when an outsourcing company is far away from you, for example, on a different continent separated by a dozen hours difference in time zone).
Onshore cooperation can be more convenient in terms of project management and communication because of geographical proximity, the same mentality, and language. However, local services can be more expensive and the choice of professionals is not that wide compared to nearshore and offshore collaboration patterns.
Costs of nearshore development may be lower, besides, cultural and mental differences, in this case, may not be so obvious. You have similar time zones, and a trip to your partner's office shouldn't take too long. However, you still have a limited selection of professional services and price quotations, while offshore outsourcing offers numerous options for every need and budget on a global scale.
It's no secret that salaries vary throughout the world. Depending on the part of the globe, a developer's rate may be two or more times greater for the same skill set and proficiency level. Thus, for some enterprises, offshore outsourcing product design is much more cost-effective and convenient.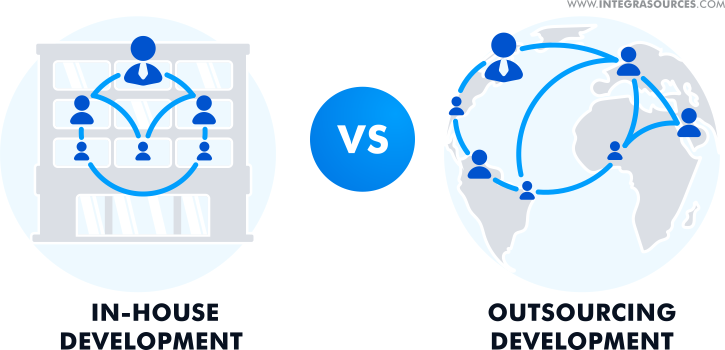 Even if you have sufficient internal resources, there are situations when you may need external development help. This happens mostly in those periods of a heavy team's workload when you run the risk of missing deadlines.
If you have no time to complete some tasks in-house, you can contract them out and still deliver the project on schedule. If you find the right electronic design services company, you can get a reliable and long-term partner that will assist you during the delivery peaks.
Another case is when a company allocates its own engineers to high-priority tasks and outsources projects of less importance and urgency. This allows the customer to focus on the key objectives while the contractor takes care of the secondary goals.
If you're planning to work with an unfamiliar technology, or want to explore an idea but have no time for this task, you can delegate it to an external team. They will carry out an experiment or technical research and provide the results in a full study report. Thus, you'll get a clear picture of the technology and understand whether it works for you.
Electronic design is a broad area that requires extensive knowledge in digital and analog electronics, FPGA design, embedded solutions, power electronics, and other fields. It's hard to embrace every development area. So when you lack your own expertise, you can find a team with the relevant skills and experience.
There are many different technologies, some of which may be just slightly familiar, or completely unknown to you. For example, high speed PCB design is different from the development of a printed circuit board operating at low frequencies. You don't need in-depth knowledge to work with Arduino and AVR microcontrollers, but you need a skilled developer to design a PCB for i.MX SoC.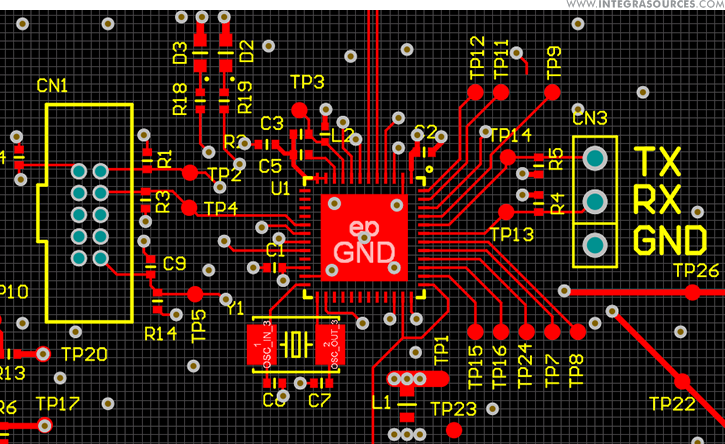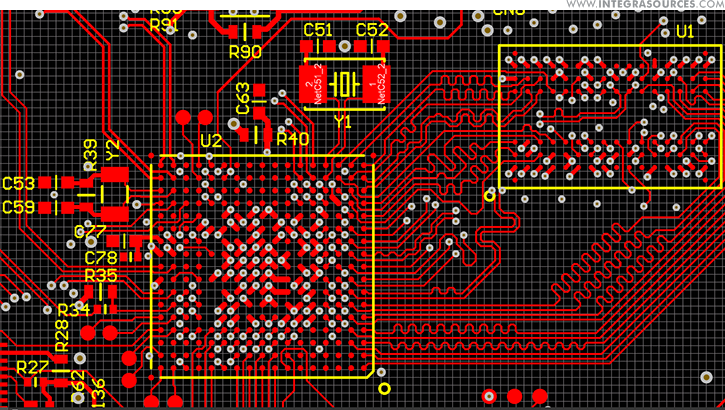 Study and investigation can be demanding and ineffective, while outsourced expertise can speed up the project implementation. An embedded design engineer or firmware developer proficient in the technology should know all the perks and pitfalls and could work proactively.
In the course of the project development and upon its completion, you can ask your partner to provide you with the necessary consultations, documentation, and support. Thus, you'll have an opportunity to learn from your contractor's experience and get the required knowledge alongside the project deliverables.
Technical consulting and auditing are common reasons for outsourcing. External specialists can help you minimize risks, optimize your internal processes, and strengthen your company's engineering skills. Apart from consulting and technical reviewing, your partner may also become a fully-fledged participant in your project.
Finding an electronic design company with proven experience can save you time and your budget, bringing your product to market much faster.
Working with an outsourcer implies certain risks, especially if it is your first experience of cooperation with the company. So you may not be sure whether your partner is able to meet the deadline and budget or deliver the project at all. However, by assigning development tasks to an outsourcing engineering team, you free yourself of some other risks and responsibilities.
You don't have to take charge of the search, recruitment, and maintenance of the personnel. The company you've hired will provide the required number of specialists to satisfy your needs. There is no obligation to keep the outsourcing developers busy outside the scope of the contracted work. So as soon as the project is over, you don't need to spend money on salaries and employment taxes.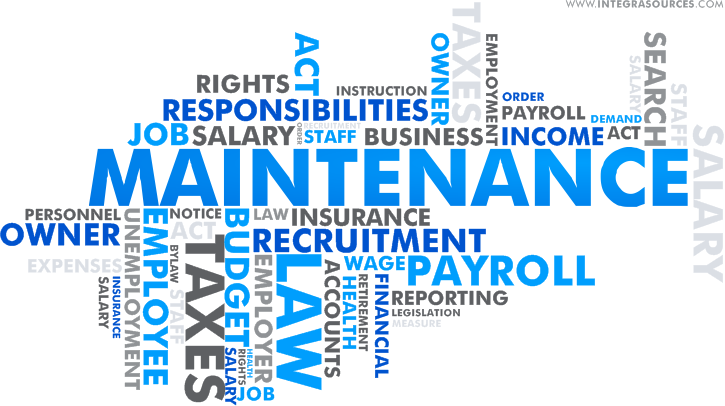 When outsourcing your electronics design, you should stay in touch with your partner to coordinate work, provide timely feedback, review, and test the deliverables. However, you don't need to manage the development process and staff. A well-organized remote team can take full control over the electronics design, monitoring the time and budget limits.
To boost your project implementation, you can distribute tasks among different contractors according to their skill set. Or, you can choose a company that provides a variety of services to deliver the project in a single location.
By finding a long-standing partner with proven expertise in both hardware and software, you will optimize your product development cycle. Integra's customers have an opportunity to design electronics and write firmware or build a custom Linux image and a driver for their device at a single location.
If possible, we can complete different tasks simultaneously to reduce development and testing time. Cooperating closely with PCB factories, we can help you manufacture the printed circuit boards and assemble them either at the production site or in-house.

Once you have made a decision to outsource your product design, you may concern yourself with the question of how to find an electronic design company. We will tell you about several well-tried methods that you can use to search for a suitable contractor.
Looking for the right candidate, you can turn to intermediary platforms that connect clients and freelancers or outsourcing agencies all over the world. The major marketplaces used by IT specialists comprise Upwork, Freelancer, and Guru.
As a client, you can check out the following information about the potential service supplier:
company profile;
hourly rates;
reviews and ratings.
Posting a job, you can specify the exact skills and expertise you need for the project. Looking through the jobs completed by the companies on the platform, you can learn about their genuine experience with the technology you want to use.
Freelance marketplaces introduce their own payment methods and protection policy that ensure the safety of both the client and the outsourcer.
Social networks, such as LinkedIn and XING, give you an opportunity to profile yourself. They help people build professional connections and seek out partnerships in various fields and regions.

Such networks provide sufficient information about their members. Thus, you can learn about the company's expertise, headquarters, the year of establishment, and the number of employees. You can also check the profiles of the engineers on the team, including their educational level, professional experience, and interests.
Communities bring technology enthusiasts, developers, investors, and product owners together. Here, you can get an expert opinion, find a good fit to deliver your project, and meet someone who will be ready to invest in your product development.
They include forums or other online platforms for professional collaboration. For example, the Hardware Academy provides guidance, support, and resources that you can use to develop your electronic device.
Major microcontroller suppliers have partner programs with vendors that use their components to provide software and hardware design services and products. For example, Integra Sources is an authorized partner of Microchip, STMicroelectronics, and Infineon.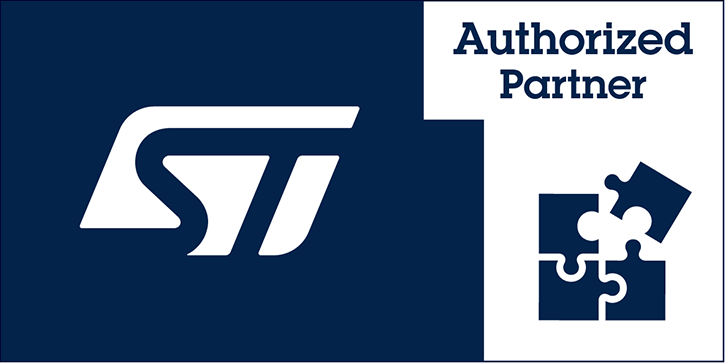 You can choose an embedded development company from the membership list on the manufacturer's website. There are options for product and service category, application field, and country of operation that simplify the selection.
Probably, the simplest method to find an electronic design company is to Google it. Every company will have its own website. You just need to scrutinize it.
Pay attention to all the information provided, including:
services they offer;
portfolio projects;
clients they have worked with;
their cooperation model;
contact details; and
a blog page.
You should know what they do and what they write about. In our guide on how to choose the right outsourcing electronic design company, we provide detailed recommendations on what you should consider while selecting a contractor.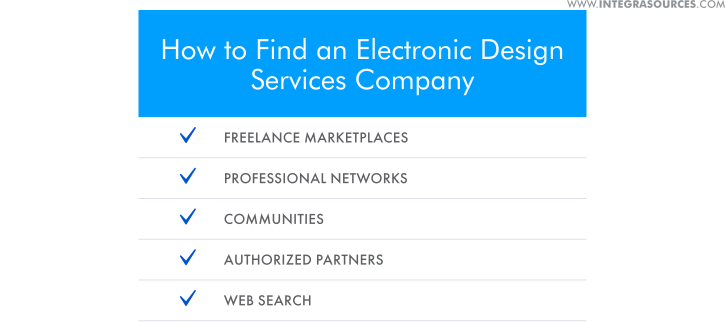 There are several compelling reasons that can make you turn to an outsourcing company. Hiring a partner for your electronic design, you can get a lot of benefits, such as:
a broad range of expertise in various application areas;
extra resources;
low development costs;
faster time to market.
By checking a potential candidate on reliable platforms, reading reviews, and looking through their portfolio, you can find a suitable remote team.
In our related guide on outsourcing electronic design, you will learn about the key points that you should take into account when selecting an external development partner.